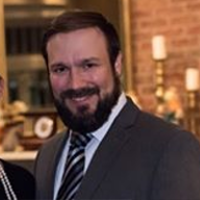 Pastor Matt Weikel
Matt is a song writer and worshipper at heart and enjoys writing worship music for the local church. At a young age, Matt could feel God's presence during church services and, early on, chose to walk with Jesus. In college, he discovered music as a way to hear God's voice, as well as a platform for him to speak God's voice to others. During that time, he helped establish a chapter of Campus Crusade for Christ at Temple University, with a vibrant drama and worship ministry.
Also in college, he started out as a member of the Faith Covenant worship team, playing guitar and singing. Later, he became an overseer of the team, leading worship during Sunday services and at other events. He met Leah in college. They have been married since 2003, and have five beautiful children. He has a Bachelor's and a Master's degree in Geology, and works as a Professional Geologist in the tri-state area.
Matt was ordained in 2016 and serves on the pastoral staff.