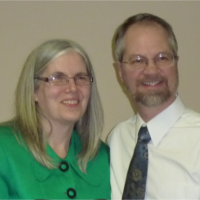 Pastor Jim Schoffstall
Pastor Jim and his wife Jan have been married for over 41 years. They have served the local church in Quakertown for over twenty four years.
Pastor Jim was ordained in July of 2011 and holds a Bachelor of Arts in Prophetic ministry degree from the International College of Ministries. Jan functions as part of the leadership of the Women of Precious Promises group and works with women who go through our life changing Encounter God program.
Pastor Jim and Jan are part of Faith Covenants growing leadership team and enjoy opportunities to preach and teach the Word of God. Come Join us, and experience the life changing power of Jesus Christ!