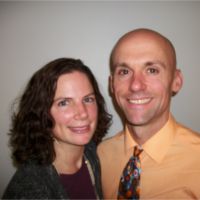 Pastor Damon Moscato
I came to Faith Covenant Church in 1998, while I was a senior in college. I immediately became a member of the worship team, driving up from Philadelphia every Sunday morning! In 2003, I became an overseer of the worship ministry and continue to function in that capacity today. I assisted as a high school youth leader from 2000-2002. I have been the overseer of the men's ministry since 2011. I was ordained in September 2016 and serve on the Pastoral staff.
I met my beautiful wife Amy in 1997, was married in 2001, and we have 3 boys, Roman, Gabriel, and Samuel. It is a privilege and a blessing to be a Pastor at Faith Covenant Church!