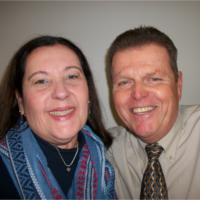 Pastor Barry Slimm
Lead Pastor
Dr. Barry E. Slimm, is the lead pastor of Faith Covenant Church in Quakertown, PA. He, his wife and co-laborer Donnalea have been in ministry for nearly four decades. Together they have written curriculum to equip men and women for ministry, couples for marriage, youth for service and children in their walk with the Lord. They have raised up a core leadership team of the next generation to continue to carry the call.
Dr. Slimm is recognized as a Bible teacher, conference speaker, author, and is personally involved in missions both local and abroad. He is also known for his unique call and ability in equipping church leaders, ministries and believers to carry on the supernatural ministry of Jesus and the early church in our day.
pbs@fccqtpa.org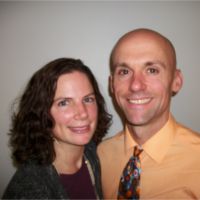 Pastor Damon Moscato
Pastor
I came to Faith Covenant Church in 1998, while I was a senior in college. I immediately became a member of the worship team, driving up from Philadelphia every Sunday morning! In 2003, I became an overseer of the worship ministry and continue to function in that capacity today. I assisted as a high school youth leader from 2000-2002. I have been the overseer of the men's ministry since 2011. I was ordained in September 2016 and serve on the Pastoral staff.
I met my beautiful wife Amy in 1997, was married in 2001, and we have 3 boys, Roman, Gabriel, and Samuel. It is a privilege and a blessing to be a Pastor at Faith Covenant Church!
pastor.damon@fccqtpa.org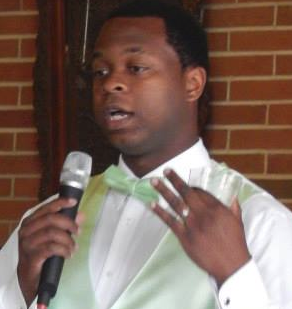 Tim Greene
Small Group Leader
My name is Tim Greene, I have been serving at FCC for 10 years. I led a small group and have a heart to see all of God's people reach their full potential in Christ. I also play percussion for Glory Rising. Serving at FCC has always been joy and I am truly blessed to be a part of what God is doing at FCC.
I also have been an active helper in the theater/drama. I enjoy expressing the truths of God through this form of art and have been blessed to work with someone who really has the gift in this area in Amanda. With her leading the charge I have done whatever she has asked as we seek to glorify God through plays. I look forward to working with her in the future to see what great things God has in store for us.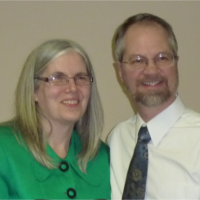 Pastor Jim Schoffstall
Pastor
Pastor Jim and his wife Jan have been married for over 41 years. They have served the local church in Quakertown for over twenty four years.
Pastor Jim was ordained in July of 2011 and holds a Bachelor of Arts in Prophetic ministry degree from the International College of Ministries. Jan functions as part of the leadership of the Women of Precious Promises group and works with women who go through our life changing Encounter God program.
Pastor Jim and Jan are part of Faith Covenants growing leadership team and enjoy opportunities to preach and teach the Word of God. Come Join us, and experience the life changing power of Jesus Christ!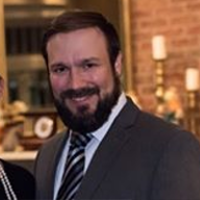 Pastor Matt Weikel
Pastor
Matt is a song writer and worshipper at heart and enjoys writing worship music for the local church. At a young age, Matt could feel God's presence during church services and, early on, chose to walk with Jesus. In college, he discovered music as a way to hear God's voice, as well as a platform for him to speak God's voice to others. During that time, he helped establish a chapter of Campus Crusade for Christ at Temple University, with a vibrant drama and worship ministry.
Also in college, he started out as a member of the Faith Covenant worship team, playing guitar and singing. Later, he became an overseer of the team, leading worship during Sunday services and at other events. He met Leah in college. They have been married since 2003, and have five beautiful children. He has a Bachelor's and a Master's degree in Geology, and works as a Professional Geologist in the tri-state area.
Matt was ordained in 2016 and serves on the pastoral staff.
Leah Weikel
MOPS Leadership
Ever since attending her first MOPS meeting in September of 2009, Leah has been passionate about empowering moms to realize their importance in the great and awesome calling of motherhood. Her heart beats in rhythm with the MOPS tagline: "better moms make a better world." After serving in a leadership capacity at a MOPS group in another town, it was a natural transition for her to pioneer and begin coordinating a MOPS group at Faith Covenant Church in 2011.
Leah is married to Matt, and they are homeschool parents to their five children: Matthew, Grace, Abby, Will, and Lucy. In her life before kids, she earned a Bachelor's degree in English from Temple University, as well as a Master's degree in Secondary Education from East Stroudsburg University. On a personal note, Leah drinks black coffee, writes for fun, and runs when she is motivated. She enjoys free expressions of worship, most specifically through dance.
Her blogs on faith and motherhood can be found at: https://lifeseek.org/blog/author/leah/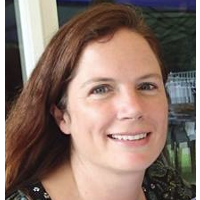 Amy Moscato
MOPS Leadership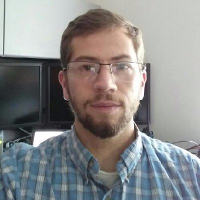 Charles Crossan
Technology
Hi, I'm Charles
I'm a behind-the-scenes helper at here at FCC, so you'll find me:
Running audio and video during the service
Helping to prepare the deposit after the service
Maintaining the FCC and Glory Rising webpages
Creating free software for all churches to use called ChurchCRM
I enjoy working with technology, and making sure things run as smoothly as possible.
crossan007@gmail.com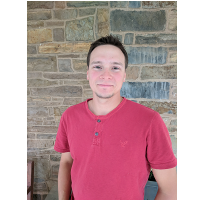 Jon Weikel
Technology
Hi, I am Jonathan.
I have been a member of Faith Covenant my whole life. I am a husband and father of two beautiful children. You may reckognize my brother and sister on the worship team. I work as a field engineer for Pennoni Associates out of King of Prussia. I enjoy spending time with my family, immediate and church!
I got introduced to the sound ministry when I was 17. You will find me behind the mixing board in the booth or at an outreach.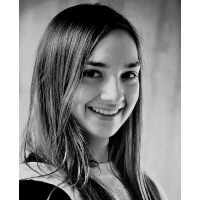 Amanda Weikel
Theatrics
Amanda is a Quakertown native and grew up being a part of F.C.C. She is involved with many
ministries including: Glory Rising Worship, Life Tree and MOPs. Her main passion is theater and
performing arts.
Since she was young, she has had a passion for creativity and storytelling. As the
leader of the theater and drama ministry at F.C.C., she desires to put on entertaining yet profound
productions that glorify God. She uses her God given talents to share what God is speaking, through
short plays and other forms. She has taken various acting and theater classes throughout her high
school and college careers and continues to perform in local theaters.
Writing is another passion of Amanda's, which she uses to write original scripts and short stories. While Amanda enjoys being a part of most theater productions, she finds that the most satisfying ones are the ones that glorify God.
Amanda is excited to see where God is taking this ministry and how it will grow!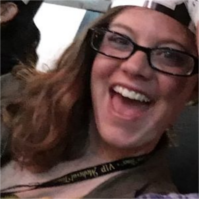 Deborah Wyant
MOPS Leadership
Deborah Wyant enjoys empowering children and women to live life with grace and glory.
She has a bachelors in Elementary Education and has worked with children for 12 years.
For the past 4 years, Deborah has had a blast paling around with the MOPS women and joined the leadership team in 2015.
She and her family like dancing and making up silly songs together.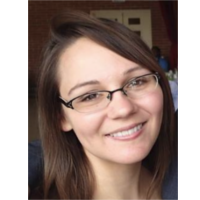 Lindsey Hunt
Hospitality
Hi! I am Lindsey Hunt.
Together with Marybeth Lewandoski, I coordinate a team of lovely and gifted individuals who help provide meals for events at FCC. We believe food and fellowship play an important role in honoring one another, building relationships, and creating a beautiful, loving, welcoming, and fun environment.
Please do not hesitate to reach out to me if this is something you would enjoy being a part of. We would love to have you on our team!
Grace and Peace,
Lindsey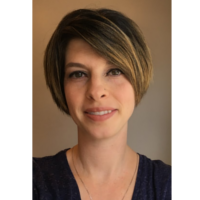 Marybeth Lewandoski
Life Tree Leadership
Marybeth has been part of Faith Covenant Church for seven years and serves as the co-leader of Life Tree Children's ministry. Her heart is to see young people encounter Jesus personally and grow in the gifts and callings that God has for them.
While growing up in a Christian home, she came to know Jesus when she was four years old. She has always loved learning and her heart for children led her to become a teacher for ten years in both private and public schools.
She has a degree in Elementary and Early Childhood Education from Temple University and a Master's degree in Education from DeSales University. Marybeth has also attended children's ministry leadership training at Bethel Church in Redding, California.